Curtains
High quality PVC curtains and insulated curtains for trailers and rigid bodywork.
Standard 'Palletmaster' Curtains
Made from 900gsm 2x2 Panama weave PVC (coated both sides) material, Sapphire curtains manufacture curtains to suit any size of trailer, including double decks and longer semi trailers (LSTs).
Each curtain has vertical PVC straps at 600mm centres and standard buckles.
All curtains, unless otherwise instructed, come with double 'easy-glide' top rollers.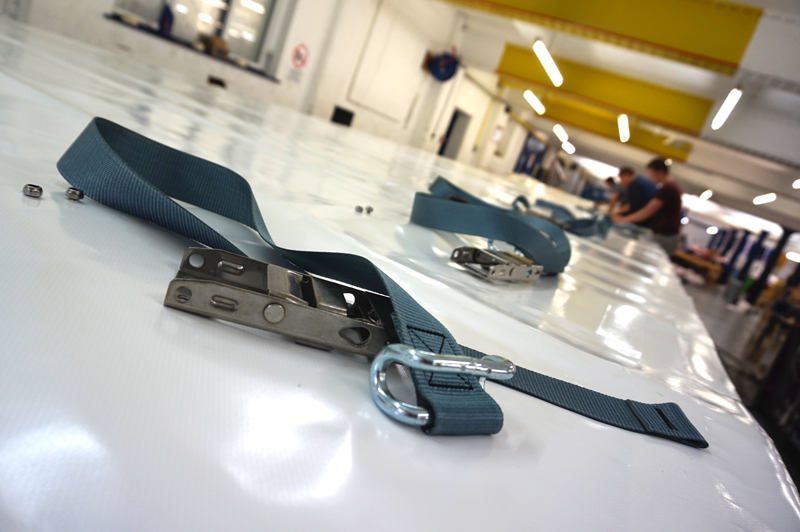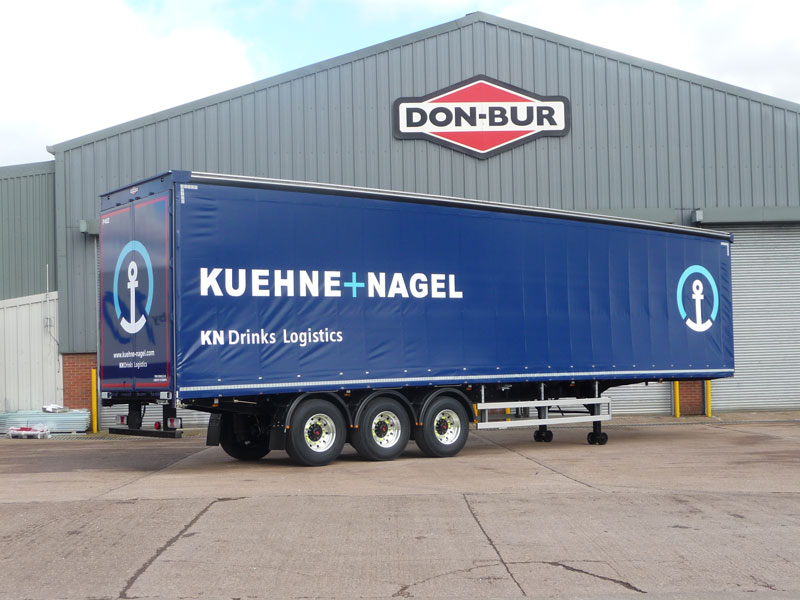 Buckle-less Curtains (GB Patent 2002)
These patented curtains remove the need for standard buckles by attaching the bottom of the curtain to the rave via a simple but clever pulley/roller mechanism. The result is a perfectly even tension across the entire curtain face and a rapid close and tension process.
Buckle-less curtains offer greater scope for livery application, are virtually maintenance-free and stay cleaner.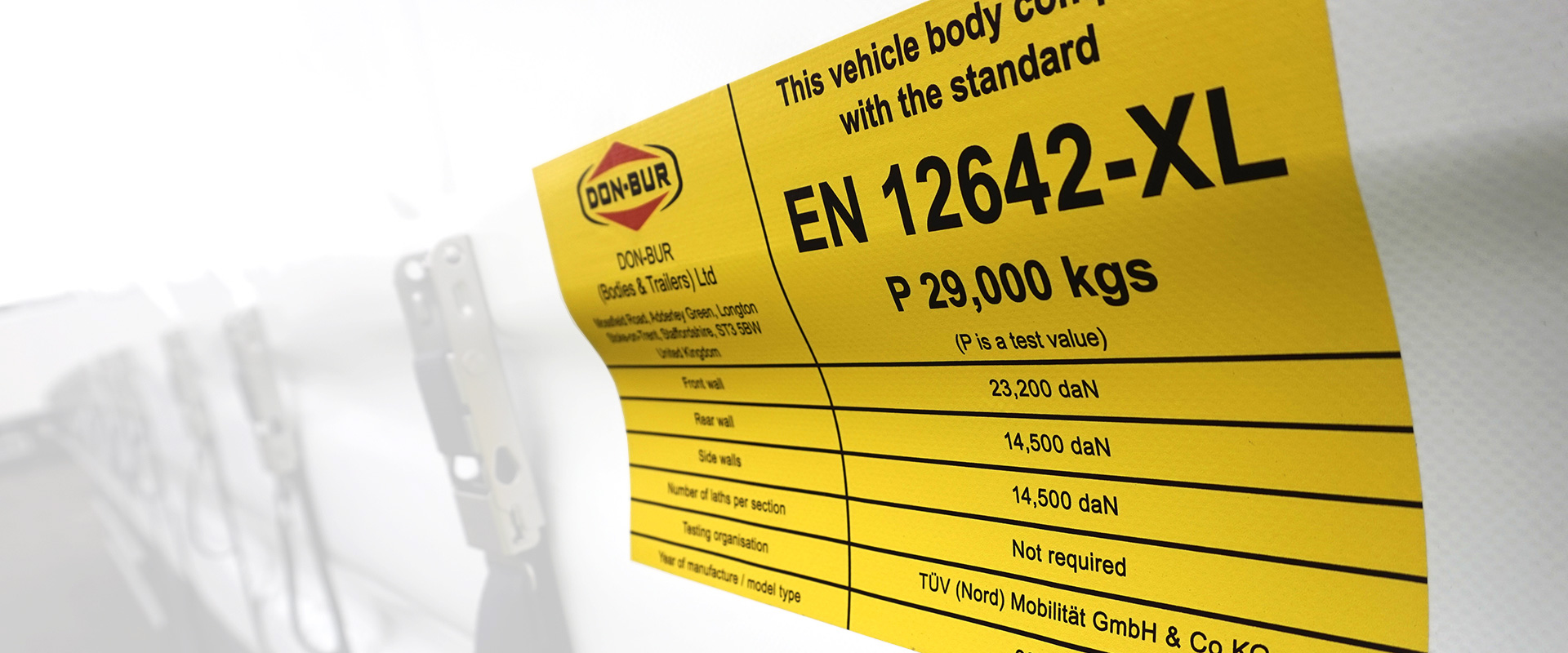 Curtains Suitable For EN 12642-XL Rated Trailers
Curtains manufactured specifically for EN 12642-XL rated trailers include vertical bonded straps at 530mm centres and an additional powermesh to prevent the curtain splitting in the event of a pierce. In addition, the buckle areas are reinforced and rollers are sewn in.
For more information about what the load restraint standard means to you, click through to the feature page.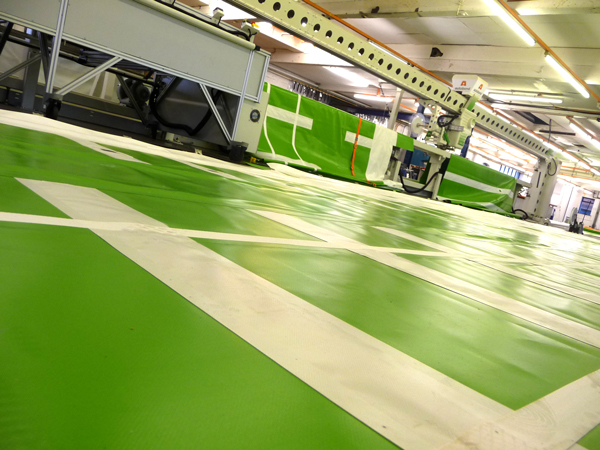 Strap In Pocket Curtains
With 1,800kgs rated vertical webbing straps sitting inside internal pockets and attaching to the buckles via three eyelets in the curtain, these load-bearing curtains offer an alternative preference to standard curtains.
Many operations believe strap-in-pocket curtains offer greater strength and Boalloy used them on their Tautliners for many years.
Anti-Vandal Curtains
Available in either Siosteel or Dynatex meshes, PVC coated anti-vandal panels can be included on curtains to any height requirement. The result is a tough material that is highly resistent to any opportunistic thief or care-free vandal.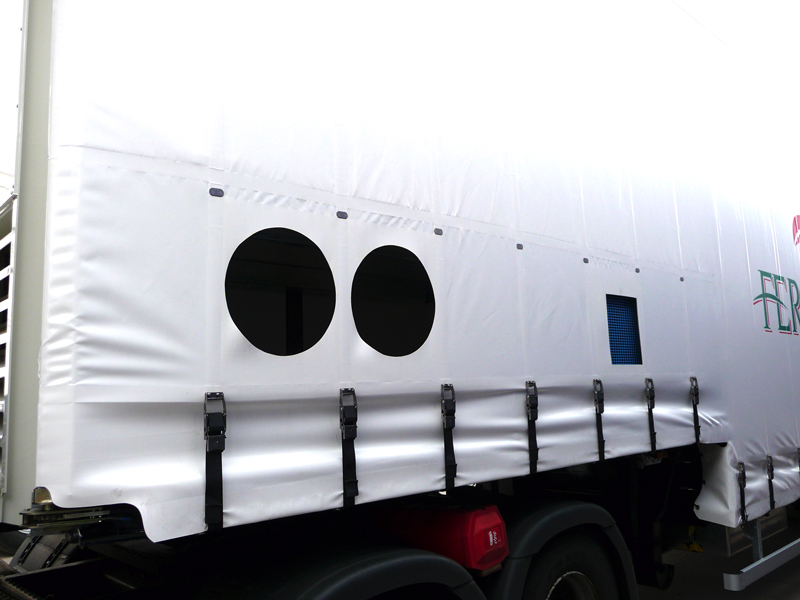 Insulated Curtains
Sapphire Curtains provides heavy duty insulated curtains to suit any trailer dimensions, including double decks.