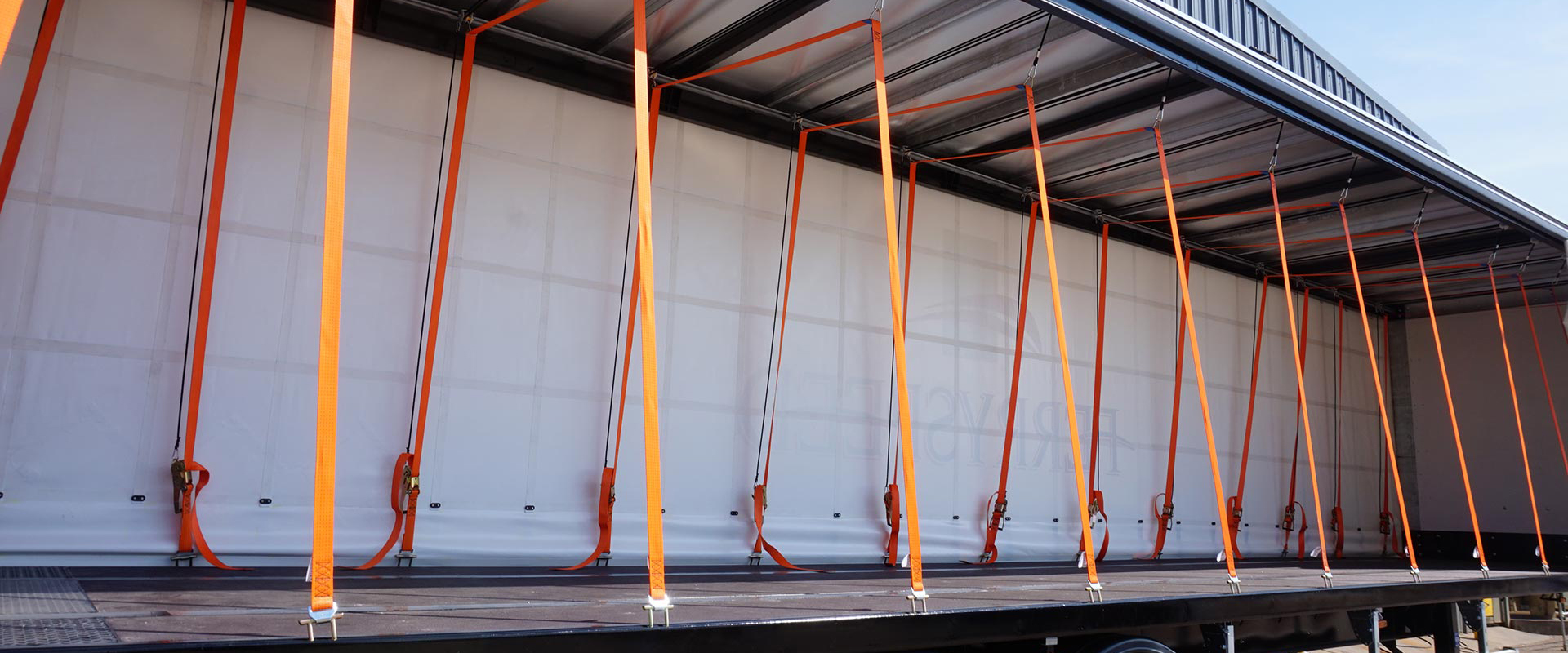 LoadFix DVSA-Compliant Load Restraint
The Don-Bur 'Loadfix' system provides a convenient compliant rave-to-rave strapping solution.
The bungee suspension assembly retracts into the void roof space when not in use.
What is LoadFix?
For the majority of loads, strapping the load down to the bed of the trailer using rave-to-rave straps is often considered the ideal method. Historically, this has been challenging as it means having to 'throw' a rave hook over the load which has dangerous health and safety implications.
'Loadfix' is a captive rave-to-rave strapping system that extends rapidly over the load. When not in use, it simply retracts up into the roof space to allow unhindered side loading.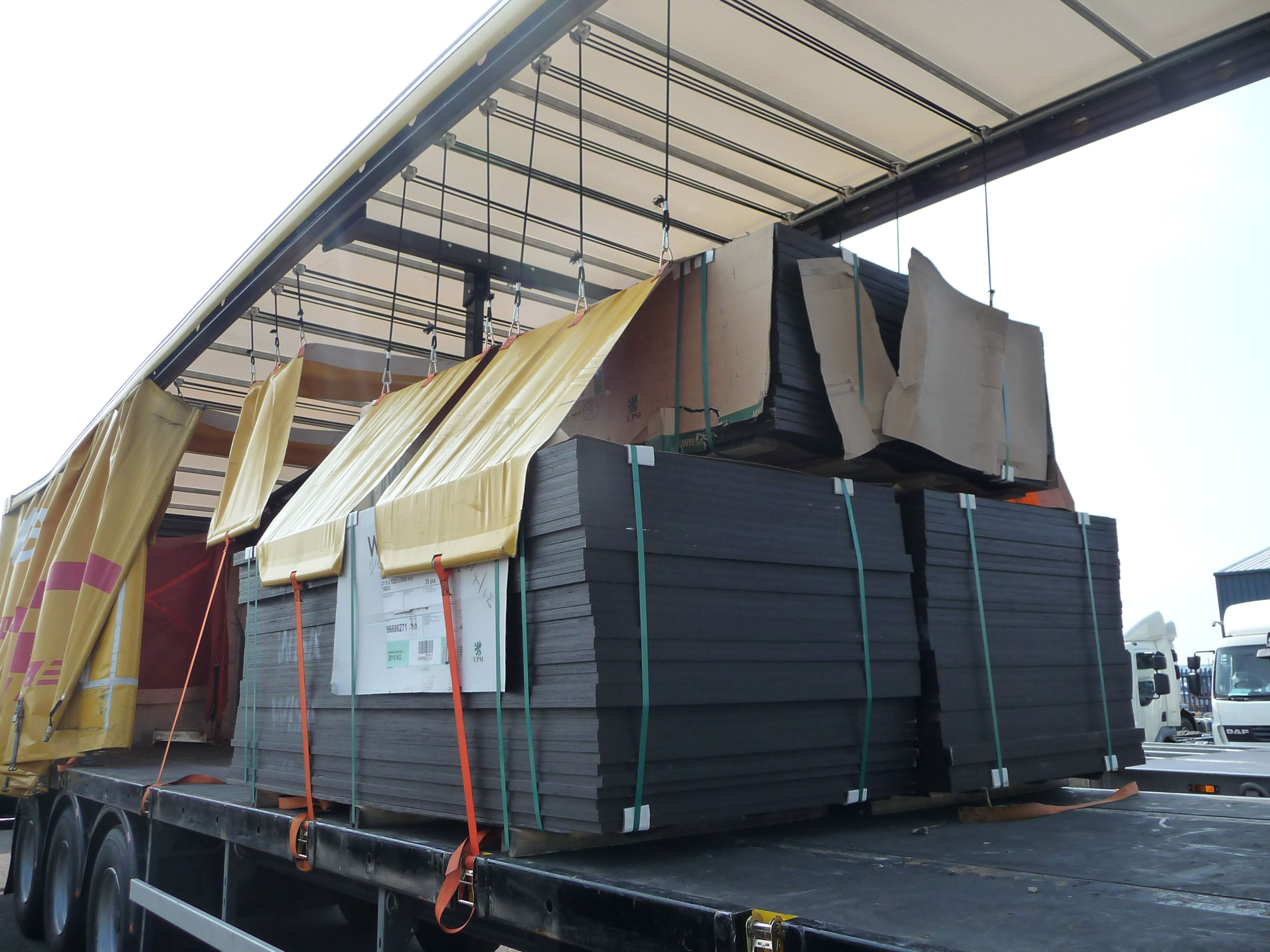 ⇧ Wide strap option with captive rave ratchets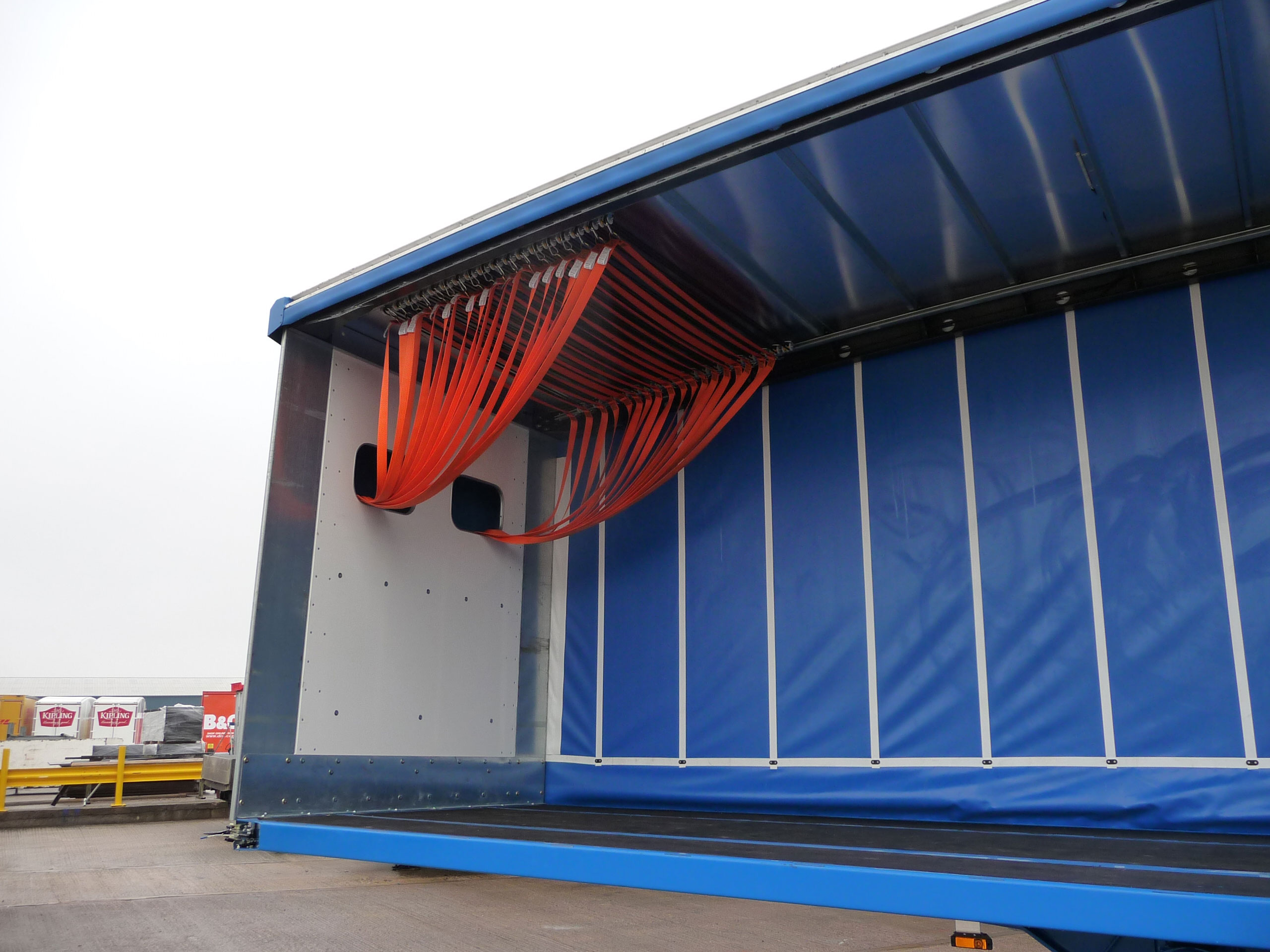 ⇧ Straps slide front-to-back effortlessly and stow neatly in front bulkhead when not in use.